Replica Tudor Boarding – a touch of traditional class
WE INSTALL NATIONWIDE AND ARE THE PREFERRED INSTALLERS FOR REPLICA WOOD, THE LEADING MANUFACTURERS OF REPLICA TUDOR PLANKS.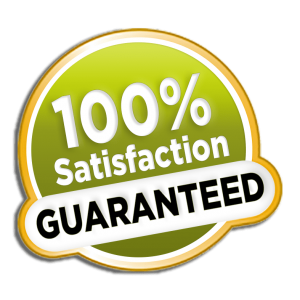 At Home Trim UK we help you protect the look of your home for the long term with long-lasting, low maintenance replica wood Tudor Boards which are much more realistic than uPVC Mock Tudor Boards, lasting for decades to come.
Peace of Mind
When you invest in quality Tudor boards you get 100% peace of mind that you've installed long term protection, improved the appearance of your home and increased its value, irrelevant what weather is thrown your way. Our team of highly skilled, fully qualified Tudor board cladding specialists can design and install the ideal solution for you and your home. Our team will leverage their knowledge and experience to provide you with the best possible end result.
We provide mock Tudor Board services throughout Wolverhampton, the Midlands and Nationwide. No project is too small or too big for us.
Get in touch today
If you want to chat about your replica Mock Tudor Board options, please don't hesitate to call us.
Whatever your requirements, our window systems are a cost-effective, reliable and attractive choice.
We offer our services in the following areas:
Wolverhampton, Telford, Stafford, Shrewsbury, Oxford, Banbury, Birmingham, Bristol, Manchester and Nationwide. Simply ask what we can do for you, 100% hassle-free, guaranteed!
A perfect blend of traditional styling and modern technology.
Our replica oak planks have been specifically developed for timber and replacement on Mock Tudor homes.
Each plank is a high-quality handmade reproduction of an actual oak wooden plank. Unique ridge and wood grain surface details are perfectly reproduced in every piece, the result is so convincing they look just like the real thing. Even up close it's hard to tell our Cellular Resin Polyurethane planks are not real wood.
Available in a choice of finishes and colours, including Black, Chocolate Brown, Rose Wood, Golden Oak and any other colour made bespoke just to you. These boards offer a timeless touch to the exterior of your home which doesn't require any painting or maintenance with a 15 years guarantee.
Contact us today for a free survey and quotation.
We cover the whole of the UK and are one of the first companies to supply and fit this amazing new product. We are leading Polyurethane Mock Tudor Board specialists that install locally and nationwide.
Is your old painted render starting to crack, bubble or break away? Ask about our complete low maintenance Mock Tudor system!
New Composite Render Boards
We recommend replacing old tired cement render with new composite render boards.
This is a long lasting great looking maintenance free alternative to cement render.
Our Composite Render Boards and Panels are available in white or cream (ivory).
99% of our installations have these panels fitted. Why not check out our installation photos to see how good it really looks.
Maintenance Free Alternative to Render
Maintenance free Composite Faux Render Board is made up of a
Polyethylene core sandwiched between two 0.30mm sheets of aluminium
which is coloured Matt White or Ivory one side and Gloss the other. This
3mm thick rigid aluminium lined sheet is designed for external use in the
construction and industrial sector.
Sheet size: 2440mm x 1220mm – 3000mm x 1500mm
Pre-Finished Aluminium Composite Panel for construction
Specification
Aluminium Composite Panel is kind of sandwich panel made from non-toxic low density polyethylene
(LDPE) core combining two sheets of 0.5 mm thick aluminium with a Polyester paint surface finish.
These panels have excellent characteristics in lab testing such as weather-proof ability, chemical resistance, heat insulation, sound insulation and fire resistance etc.
Standards: ISO9001:2008
Coating:PE Fire rate: B2, B1, A2 class
Surface Properties: Pencil Hardness > HB/> 2H Toughness of Coating 2T
Temperature Resistance -50 C to +90 C
Impact strength(kg. cm)50
Boiling Resistance – Boiling for 2 hours without change
Acid Resistance – Immerse Surface in 2% HC1 for 48 hours without change
Alkali Resistance – Immerse Surface in 2% NaOH for 48 hours without change
Oil Resistance – Immerse Surface in 20# engine oil for 48 hours without change
Solvent Resistance – Cleaned 100 times with Dimethylbezene without change
Cleaning Resistance – Over 1000 times without change
Peel Strength 180 oC – 180oC> 5 Newton/mm
Bending Strength – More than 100MPA
Bending Elastic Modules – More than 2.0 x 104 MPA
Heat distortion temperature – More than 95 C
Product Properties – Sound Absorption NRC 0.05
Sound Attenuation Rw db 23/24/25
Water Absorption % by volume 0.0047/0.0057/0.0012
Core Composition – LDPE Polyethylene, Non- Combustible Material
Colours: White or Ivory Ral1015
Sheet sizes: 3000mm x 1500mm – 2440mm x 1220mm
HIGHEST STANDARDS
Our replica mock Tudor boards are manufactured to the highest standards. They are exact replicas of solid oak planks complete with knot and grain variations. So if the original oak plank used to cast the mold has a woodworm hole then so will the new replica plank, they are that realistic.
CARE & CONSIDERATION
Unlike other companies we remove all of your existing wooden Tudor boards with care and consideration ensuring all original fixings are ground flush to the brick work.
RECREATION
We then recreate the original design using 12-25mm OSB boards which are bonded to the brick and screwed using 75mm screws.  This gives a secure, flat and uniformly level base which is slightly proud of you original old rendering.
CUT TO SIZE
The cream or white double skinned composite aluminium render boards are then cut to size, and bonded and screwed to the new OSB base boards.  All cut edges are sealed using clear sealants and concealed behind the new Tudor boards.
The Installation Process (continued)
HAND PICKED
Each of the new replica mock Tudor boards are hand picked to give the best grain pattern for each part of the installation. Every board is hand cut to size ensuring the best possible fit. Each board is then bonded and screwed to the render boards using 80-120mm fixings. Great care is taken to get uniform spacing and and pattern for all main fixings.
CONCEAL FIXINGS
Mock Tudor pegs are used to conceal all fixings and to give that real old fashioned Tudor board look.  All edges are sealed using clear or coloured sealants.
MAINTENANCE FREE
The end result is a beautiful maintenance free addition to your home which is not only functional it actually looks more like wood than your original Tudor boards.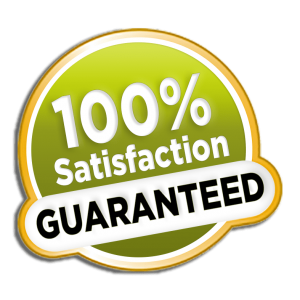 Home Trim UK pride themselves on a high-quality job from start to finish whilst keeping you informed through each step of the process. If anything unexpected occurs during your Mock Tudor Boards project, you will be the first to know. Our aim is to complete every job to the high standards that have made us one of the most reputable home improvement companies in Wolverhampton, the Midlands & Nationwide.
If you want to chat about our mock Tudor Board services, please don't hesitate to call.
We offer Replica Mock Tudor boards services in the following areas:
Wolverhampton, Telford, Newport, Dudley, Sutton Coldfield, Birmingham, the Midlands, Oxford, Banbury, Bristol and Nationwide. Simply ask what we can do for you, 100% hassle-free, guaranteed!